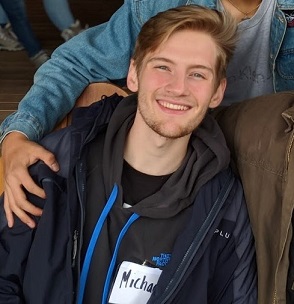 Michael Manwaring
Hi! I am Michael, and I am from Denver Colorado, currently serving in ministry with Youth With a Mission (YWAM) Cambridge.
I started with YWAM when I got the opportunity in 2017 to serve in Townsville Australia, where I spent 2 months on outreach in Papua New Guinea. In my time there my perspective on life and God changed entirely and I knew that I want to do missions full-time.
After being home for a year and a half I went back into missions when I joined YWAM Cambridge in the UK to do a School of Biblical Studies. During that time, I fell more in love with the bible and Jesus Christ and felt an even greater call to bring people the good news of the gospel. Which leads me to where I am now.
I am currently on staff with YWAM Cambridge helping to run their Chronological School of Biblical Studies. It is a school in which we train up missionaries by going through all 66 books of the bible in great depth.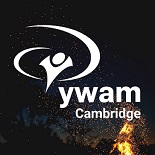 My heart and call is to see people raised up in the knowledge and light of Christ and being in Cambridge is the place I feel God can use me the most in this call. In order to do this, I live entirely off the monthly support of generous believers to maintain all my living expenses. All donations are tax-deductible to US citizens, and an email will be sent to you with your tax receipt.
If you feel called to be a part of this with me, I would greatly appreciate it. As well if you have any questions or want to know more you can email me at mmanwar98@gmail.com.
God bless you all!

Michael