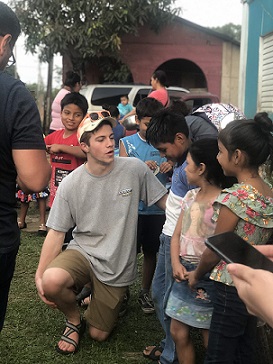 Michael Paul Harrison
Hi everyone!
Welcome to my missionary support profile! My name is Michael Paul Harrison, and I am working to staff for the next 2 years with YWAM Kona.
YWAM stands for Youth With A Mission, a missionary training and sending organization that has been equipping people to change the world through God's love and power since 1960! With bases all over the world and unceasing testimonies of how God is moving, YWAMers have been impacting everyone and everywhere they go since Youth With A Mission's establishment!
While I am in this season of serving YWAM, I ask for your help! I can't do this alone, and God has made us all for relationships and story. Please be praying for me and for the Lord's provision and protection as often as you think of me, and whatever amount of money you feel led to give is joyously received!
Thank you for everything you all have already given - Your impact in the Kingdom is eternal! May the Lord bless you and keep you and cause His face to shine upon you!

Shalom
Michael Paul
You may also give by check, if you like. Please make checks payable to "EquipNet" and make sure you include my account Equip3907 in the Memo Section on the face of your check.
Please mail to: EquipNet, P.O. Box 860 Alamo, CA 94507