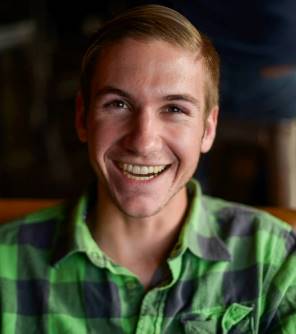 Miles Pennell
My name is Miles and I am a Montanan who God brought all the way down to LA to join the Circuit Riders. Since September of 2014, I have been working with Circuit Riders to see God truly revive college students in America. We accomplish this through a variety of avenues, such as college tours, training programs, evangelistic outreaches, and more. Although the methods can be different, the constant message is love.
In addition to working on campuses in our own backyard of the greater LA area, we have a national fingerprint. In May 2015, we completed a 60-campus national tour called Carry The Love where we united Christian groups on campuses, saw students give their lives to Jesus, and witnessed hundreds commit to live out lifestyles of activated love.
Within the organization of Circuit Riders, I personally have many different responsibilities. At the moment, I am heading up registration and mobilization for our upcoming summer leadership school called 21 Project (21project.com) as well as helping manage the production of a live summer worship album by Lindy Conant. Once summer is over and the fall hits, we will be back in full swing, gathering students on campuses for large events where Jesus is put on display. Students are falling in love with Jesus and we are witnessing a movement that only the Lord could do.
Thank you for any support or prayers the Lord might prompt in your heart!