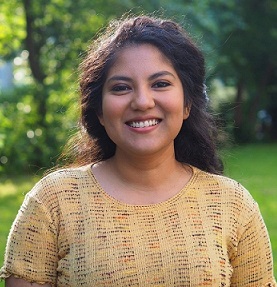 Miriam Joya
Miriam has been serving in the mission field since September 2018. After serving three years in a women's and homeless ministry with YWAM Oslo, Miriam is currently working in administrative tasks with YWAM Nordland.
YWAM Nordland's focus is worship and sharing the gospel to an unreached area in the North of Norway. YWAM Nordland's mission is to bring the gospel to those who haven't heard it before, to train, equip and send people out into ministry especially to remote regions.
Since the base is located in a little village, the team is committed to build relationships with people in the village and nearby communities and encouraging local Christians who might be the only ones in their area.
Sing praise, you North and all nations!
Miriam
You can contact Miriam by email at miriamjoya90@gmail.com.
You may also give by check, if you like. Please make checks payable to "EquipNet" and make sure you include my account Equip3342 in the Memo Section on the face of your check.
Please mail to: EquipNet, P.O. Box 860 Alamo, CA 94507