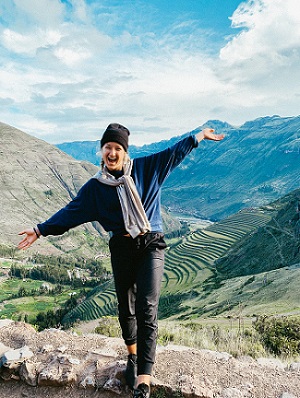 Misha Boesten
Hello! My name is Misha Boesten and I am going to be on full-time staff with YWAM Kona, Hawaii this year! Youth With a Mission (YWAM) is an organization that focuses on sending youth into the nations with the intention of fulfilling "The Great Commission" and taking the gospel to every nation and tribe.
This year I will be on staff with the Fire and Fragrance, Discipleship Training School (DTS), where we will spend 3 months learning more about God and then 3 months making Him known in the nations! I will be leading a team to a country in December (location TBA!!) and I'm excited for how God will use our team to carry out His love to the Nations! This year will consist of me helping disciple and train students, challenging them a leading them towards a life of full surrender to God. I will help plan outreaches, and help with many background tasks in order to help make the DTS possible!
As I step into this life as a full-time missionary I have to continue to rely on Jesus and trust that He is the provider as I raise monthly support. I am so grateful for my supporters - the people who support me financially, prayerfully and with their constant love and encouragement. People's lives are being transformed because of your investment in the missions work that YWAM is doing!
Thank you for partnering with me! None of this would be possible without people like you. If you'd like to support me financially you may give online by following the prompts below or mail a check to:
EquipNet International
P.O. Box 860
Alamo, CA 94507
Please make checks out to EquipNet and be sure to write my unique EquipNet Account Number Equip3165 in the memo section so it is credited to my account. All gifts are tax-deductible.
If you have any questions or would like to be a part of my monthly updates, please email me at mishaboesten@gmail.com.
Sending love from Hawaii,

Misha Boesten