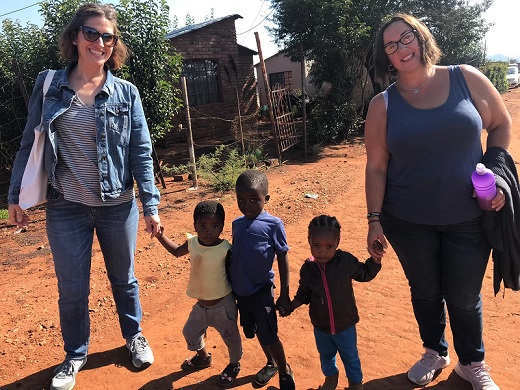 Natalie Ketcher
My name is Natalie, and I have been serving full-time as a missionary for a few years now, most recently in Kona, Hawaii.
I am part of YWAM, a non-profit global missions organization whose vision is "To Know God" and "To Make Him Known". This is done through Teaching, Mercy and Evangelism ministries with the purpose of raising up people of all nations to go into the nations and fulfil the Great Commission.
I did my own Discipleship Training in Kona, Hawaii in 2019 where God completely transformed my life and marked me for full time missions. He showed me that my mission is wherever I am and the importance of "stopping for the one" He places in front of you!
Through gifts of teaching, intercession, the prophetic and encouragement He is using me as a spiritual mama to speak into the lives of those I get to partner with in missions and ministry.
During my own Outreach I was part of a team sent to South Africa and I had a life changing experience coming alongside people in the local townships, prayer ministry camps and in rehab facilities and seeing them getting encountered and healed by the Lord.
More recently I have led DTS Outreach teams to Tulsa, Oklahoma and Mazatlan, Mexico where he is now calling me to serve longer term. This is my 3rd year serving with YWAM and I have a joyful expectancy for how He's about to move in this new season! My deepest desire is that people would know their identity in Christ and to experience healing, freedom, and breakthrough so that they can see the fulfilment of God's plans and purposes for their lives as they step into their calling.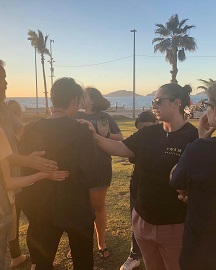 Would you prayerfully consider partnering with me in prayer and financially to see Mexico and the nations and generations transformed and raised up to know who they are and step into the fullness of who God created them to be.
Thank you and Blessings,

Natalie
You may also give by check, if you like. Please make checks payable to "EquipNet" and make sure you include my account Equip3611 in the Memo Section on the face of your check.
Please mail to: EquipNet, P.O. Box 860 Alamo, CA 94507