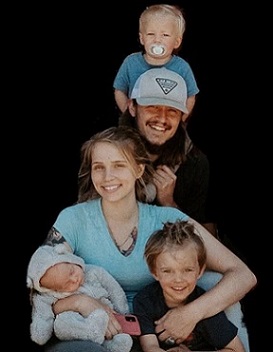 Noah & Reanna Griffin
Hello and welcome to our page!
We are the Griffin family.
My name is Reanna and my husband is Noah. We have 3 wonderful boys Nehemiah, Everest, and Moses.
We are a missionary family pursuing our calling to worship and children's ministry. We have a huge heart for music but more specifically worship. Music is so powerful and can open so many doors to spreading the gospel. We have recently moved to Arkansas with YWAM Oak Haven to take part in a school of worship. We will receive training in worship leading, song writing, discipleship and advancing our skills with guitar and piano.
Our desire is to reach the dark and hurting. My husband and I have a heart for the lost prodigals, especially in our generation of 20-30 yr olds. Some of the ministries we will be involved with are:

Hosting free worship concerts in and around the state
Visiting mental health hospitals and youth homes
Visiting prisons to reach the captives both physically and spiritually
Teaching music to kids in school and in youth groups
Street evangelism using worship
And by hosting worship nights, prayer times and baptisms.
Our long term goals are to visit other countries and learn their native language so that we can bring worship to them in their own tongue!
Will you help us pursue our calling as worship pastors to reach the lost?
Thank you to everyone. We love you guys and couldn't do this without you!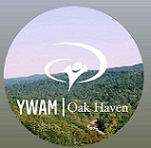 Noah, Reanna, Nehemiah, Everest and Moses
You may also give by check, if you like. Please make checks payable to "EquipNet" and make sure you include my account Equip3941 in the Memo Section on the face of your check.
Please mail to: EquipNet, P.O. Box 860 Alamo, CA 94507