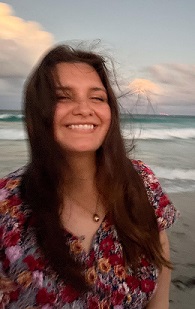 Paige Garrison
Hi! I'm Paige Garrison,
I am a lover of all things flowers, Pride and Prejudice, and a full-time missionary with Circuit Riders!
CR is a community of Christians who are wanting to see college and high school aged students be set free with the hope of the Gospel, empowered to speak out their faith, and live out their life on mission wherever they may be! Each year we train up students within a Discipleship Training School and prepare for Tour- which is where several teams go across the United States and into Europe on hundreds of different campuses and host nights of worship where students are presented with the Gospel and trained/ challenged to not keep their faith to themselves.
Because being on staff is a full-time commitment, it will essentially be my full-time job, so I am in need of your prayer because God is moving through this ministry and I want to be used by Him and what He has called me to do, and since the enemy hates obedience I know he will try and bring opposition my way.
I also am looking for people who are wanting to financially sow into me monthly to support what God is doing through me in this ministry, and while I don't place my hope in money- it is necessary to live out what He has called me to in this time of my life.
Paige

You may also give by check, if you like. Please make checks payable to "EquipNet" and make sure you include my account Equip3775 in the Memo Section on the face of your check.
Please mail to: EquipNet, P.O. Box 860 Alamo, CA 94507