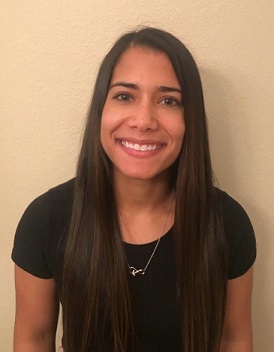 Pamela Jimenez
My name is Pamela, I am a full-time missionary with YWAM Circuit Riders.
The mission of Circuit Riders is saving the lost, reviving the saved, and training them all! The purpose of Circuit Riders is to bring hope and love across the nation through universities, colleges, and high school campuses. We have the privilege of evangelizing, which is sharing the simple gospel with people, praying, and connecting with local ministries across the U.S. to make an impact. We also equip students to go out and fulfill the great commission!
I want my generation to come to know Jesus! A year ago I did my discipleship training school (DTS) with the Circuit Riders and it completely changed my life. Now I have the privilege to staff and lead students through the same experience. This training activates students in the passions, skills and cultures of Jesus. These tools are used in their daily lives and through evangelism outreach, ministry nights and training experiences.
After the training phase is over, they are sent out to tour the nation in projects such as Carry the Love. We visit campuses, pray for students and activate them to reach their campus and make an impact locally.
I would be honored if you prayed about partnering with me financially and through prayer. How amazing it is that God allows us to sow into the kingdom of God through our finances! This means you get to invest in our generation to see true transformation in Christ! I am excited to see our generation saved, set free, and empowered to catalyze the world.
Thank you for your contribution and I pray that the Lord blesses your generosity.
Pamela
You may also give by check, if you like. Please make checks payable to "EquipNet" and make sure you include my account Equip3600 in the Memo Section on the face of your check.
Please mail to: EquipNet, P.O. Box 860 Alamo, CA 94507