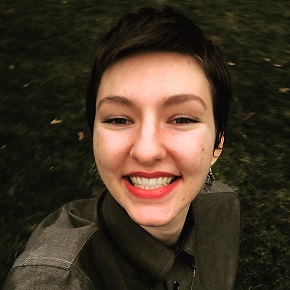 Raiah Granchukoff
Hi friends!
My name is Raiah Granchukoff, I was born and raised in the beautiful Pacific Northwest and have been called by God to venture out into the City and suburbs of L.A. to make His salvation known, to sing songs of freedom for the saved and unsaved alike, and to tell of the goodness of our God.
Last year I was faced with the shock of a tumor being discovered in my brain. The fear that welled up inside me in that season could not overtake me in the end, but in the midst of turmoil I wasn't sure who would win. Fear or Hope. Through that season of incredible uncertainty, poor health, financial distress, and depression, I heard the call to go to L.A. (God doesn't often choose the perfectly qualified, does He?). I questioned God and myself over and over, thinking that this must have been a figment of my imagination since I surely would have been sucked dry financially, physically and mentally from not even just the diagnosis and the surgery that followed but by the strength it took to keep keeping on in the meanwhile, pretending I wasn't at war with myself, and the will of God. Aren't you glad we serve a mighty all knowing, ever present help in time of trouble? As I still continue to heal and recover, the call has only become louder and I refuse to ignore it.
In this journey I will be joining the YWAM family in L.A. for a total of 5 months. The first 3 months will consist of training and equipping, as well as local outreach. The following 2 months of our mission, we will pack up our things and travel to live in another mission field (Location to be determined). The lessons and teachings on this mission are focused on Worship and the Word of God, but go so much farther. I know that for each and every person in this DTS, the experiences we have will far outlive our short mission together. These tools will be used in every aspect of our lives and will certainly outlive us as we train future generations.
In every mission, we know that God is for us and will support and protect us, and also that the enemy is angered by our ministry. This battle is not just flesh and blood, which is why I invite, if not urge you to join me and our team in prayer for our Lord's continual protection over us physically, mentally, emotionally and spiritually as we bring the truth of God to light up a dark world. Please also pray for and consider supporting the financing of this mission.
I know that our God is Jahovah Jireh, and whether or not I receive provision the way I expect is up to God, but perhaps our paths have crossed now for such a time as this.
Thank you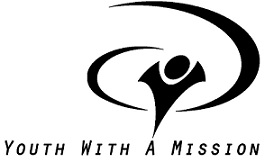 You may also give by check, if you like. Please make checks payable to "EquipNet" and make sure you include my account Equip3519 in the Memo Section on the face of your check.
Please mail to: EquipNet, P.O. Box 860 Alamo, CA 94507