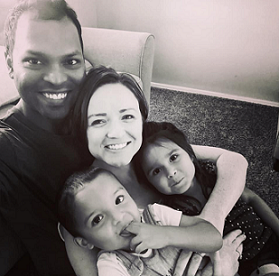 Rakesh & Sarah Komarabathuni
Hello Family!
It's Rakesh, Sarah, Angelina and Jeremiah.
After serving Jesus for over 10 years in campus ministry we have given God total access to rewrite our story and a blank slate to our lives!
We are taking a step of faith and applying for a Discipleship Training School (DTS) program with Youth With A Mission (YWAM). We are confident that as we take a step of faith and press into Jesus...He will remold us and lead us.
The DTS program offers a 3-month lecture phase beginning in April, followed by a 2 month overseas project (which we are currently praying about). Our heart in taking this step of faith is to see Jesus radically move in our lives and those around us. After completing DTS, we will return to Tucson fully equipped to jump into our next assignment!
All funding raised will go to our DTS and then to our new ministry assignment once we return to Tucson. We can't wait to report back to you. Thanks for being by our side as we follow the Father!
Rakesh & Sarah
Behold, I am doing a new thing; now it springs forth, do you not perceive it? I will make a way in the wilderness and rivers in the desert. Isaiah 43:19
You may also give by check, if you like. Please make checks payable to "EquipNet" and make sure you include my account Equip3462 in the Memo Section on the face of your check.
Please mail to: EquipNet, P.O. Box 860 Alamo, CA 94507