In October 2016, God called me into the mission field (after an 'unaware' life-long preparation for this chapter in my life). Initially, I launched with a 2-year missionary training program (TIMO: Training in Ministry Outreach) under the umbrella of AIM (African Inland Mission) and DIGUNA (a German mission organization).
Being trained as a missionary while in the mission field was a great experience for me. Being forced to adapt to a simpler lifestyle (no running water, no electricity, no network, no store/market, etc...) is something I wish everyone had a chance to do, because it teaches you daily to appreciate all you have.
After the official training portion of my missionary program was completed, I continued (as the only "mzungu", i.e., white man) to live amongst the Ik people, a small tribe in a remote location in NE Uganda, to continue my established ministries. I focused mainly on children and youth including almost daily events in different villages, churches and schools. Daily, I felt the blessings of God when sharing His Word with these remote, forgotten people group.
After my time in Uganda, I spent almost 1.5 years in Southern Ethiopia (South Omo), established my own organization (NGO) and children's home (www.omchildren.org). Sixteen children from five different tribes were given an opportunity to escape their traditional ritual malpractices (mingi, girl circumcision, 'slavery', child marriage) and to grow up in a safe environment. Locals took over the leadership of this children's home allowing me to move on to my next chapter in life.
Currently, I am working as a missionary among different tribes (Ovahimba, Ovazemba, Herero, etc.) in Northern Namibia. I established my own organization (Papa Ramon's HopeKids) and set up a children's home/orphanage to provide school education, a safe environment to grow up, and a daily dose of the Gospel for children in need from pastoralists (shepherds) families. Here you can read more: www.papa-ramon-hopekids.org.
Please consider helping this important project. I really would appreciate your support (prayer and monetary) and it gives you an opportunity to be part of God's marching order to 'go out into the world to make disciples'.
Please email me if you have any questions or if you would like to sign up for my monthly newsletter: ramon.flick@gmail.com. I would love to hear from you!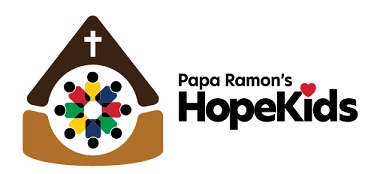 Thanks!

Ramon
You may also give by check, if you like. Please make checks payable to "EquipNet" and make sure you include my account Equip3180 in the Memo Section on the face of your check.
Please mail to: EquipNet, P.O. Box 860 Alamo, CA 94507