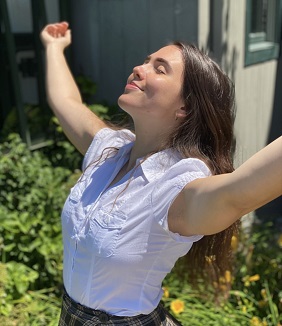 Rebekah Porte
Hi! My name is Rebekah and I have been doing online social media ministry for the past 8 months. When I started I had no idea the impact that it would have. Since November of 2021 The Lord has brought my account from just under 10,000 followers to now just under 25,000 all for his glory! What is so beautiful about this is that I have the opportunity to share the gospel and my story with individuals from all over the world! I get messages daily from people all over and it is such a blessing that the Lord is using my story to impact others and encourage them in Christ!
About My Faith
In October of 2021, The Lord called my sister and me to Los Angeles California, a place I told myself and others I'd never return to after living there the previous year. 4 months later, In February (despite not wanting to go) we went anyway, with little money in our bank accounts, no car and although my sister had a job lined up I had no job lined up for myself. But I knew that if God was calling me there, he would provide and he did!
7 months later, the Lord has been revealing more to me and given me a clearer vision of what he wants me to do, and that is to preach to the lost.
Growing up, I was bullied throughout all my schooling. This really tore at my self worth and even caused self hatred and led to an eating disorder. I felt so far from God and I was angry he wasn't giving me the things I wanted. I saw God as a ruler up in the sky who wanted to judge me, and I know now that is so far from the truth! I started to stray away from the Lord through my eating disorder and even throughout high school and college. I would attend church and church events but had no desire of seeking God, I was usually forced to go. I became very rebellious against my parents and didn't have the desire to attend church or even read my bible. In July of 2021, everything changed. I was in Southern Italy for a dance trip and I was in my room. Previous to this I was trying to seek God, but I felt like so many things were stopping me. I felt like because of my sins I couldn't be close to him and I had to wait. I didn't know if I could ever break free. He met me in my room one day when I was praying and that's when I felt the presence of the Lord. I decided to give up everything I was a part of and to pick up my cross and follow him and I haven't looked back since.
In January of 2022 right before I left for California, I attended a Christian dance conference. This is the first time I discovered one of my spiritual gifts. We had a time of worship and that's when the Lord started speaking to me. He started highlighting different girls in the room and I began praying with them. At the end, I approached a girl and he told me "OCD" was I just making this up? I thought to myself. When I spoke it aloud, she started bawling and told me how she had convinced herself 3 days ago that she had OCD. Her friend joined her and the Lord just kept telling me more about them and he began to break multiple things off of them both. I remember seeing them the next day and they were glowing like they hadn't been before.
When I moved to California I joined an evangelist movement called "California Will Be Saved." At my first evangelism event we did something called "treasure hunting." This is when you sit still and listen for clues on who God wants you to minister to. I just remember him saying "Orange." What the heck! I thought to myself. All these other people were getting various clues and all I got was orange, but I stuck with it. My sister and I walked and ended up along a pier. Halfway down on the pier is when I saw it. A lady dressed in a bright orange shirt and bright orange hat. We approached her and prayed for her and her husband and their finances.
At another CAWBS event a few months later, in the Uber to the event, the Lord started speaking to me. He told me about a blonde girl in a pink shirt and something about her mom. We did worship at the event, and then there was an altar call and right in front of me was a blonde girl in a pink shirt. I asked her what she needed prayer for and asked her about her mom, she started bawling. Apparently, her mom was in Germany and she hadn't been able to see her for months so we prayed for her.
I share these things with you because there is a harvest out there. In Matthew 9:37 Jesus says that "The harvest is plentiful but the workers are few."
I feel that God has called me to preach to the lost and help his children come back home and I am ready to do it.
My Next steps
My next mission is to join Circuit Riders. Circuit Riders is a group of young evangelists who have a heart for Jesus and want to see him move in this generation and whose target is High School and College students. CR originated in Kona, Hawaii and has moved to Huntington beach, California where now thousands are being equipped! The thing that makes circuit riders unique is that they have different programs such as the media program and the music program to help their students learn how to use those gifts for the Lord!
This program will be a full time commitment and Circuit Riders are not allowed to have jobs. Therefore, I am fully relying on donations and monthly partnerships.
You can find more info about Circuit riders here: https://circuitriders.com/about
I would be honored if you would prayerfully consider donating to my ministry.
Rebekah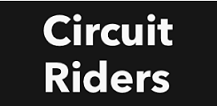 You may also give by check, if you like. Please make checks payable to "EquipNet" and make sure you include my account Equip3877 in the Memo Section on the face of your check.
Please mail to: EquipNet, P.O. Box 860 Alamo, CA 94507