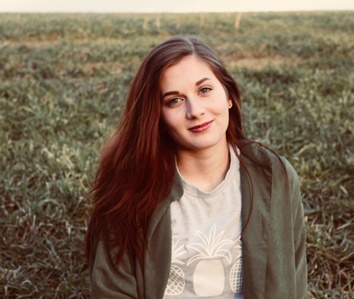 Ruby Mowery
Hi, my name is Ruby and I work with YWAM Rostrevor in Northern Ireland. Here at YWAM Ireland, our passion is reconciliation between peoples, and the countries we focus on are those wounded by conflict like Lebanon, the Balkans, South Africa, India, etc.

There's a saying that goes, "an enemy is someone whose story you do not know." This is something we strongly believe here, so we are active in building bridges by creating conversation between "enemies." We do this through our outreaches, by holding "Faith in Conflict" seminars, and by using art and media to reach out and make connections. Our goal is to create space for people to tell and listen to other's stories, to see both sides of conflict, and to understand each other's humanity.

Personally, my job here varies depending on the season our base is in. I might be working alongside the missionary/discipleship training programs we hold, or simply assisting in the day-to-day workings of the base - looking after the facilities with our hospitality group or doing local outreaches within our Irish/Northern Irish community.

Sometimes I'll be travelling on international outreaches to our focus nations which involves everything from art evangelism to working with children or refugees and participating in our seminars. But my special passion at the moment is Bible literacy! Along with the Discipleship schools run on our base, we also run a Bible course that teaches people how to read and interpret the Bible within the cultural context it was written, and this program is where my heart is currently engaged. I love helping individuals understand and read the Bible for themselves and get revelation about who God is and His love for His people.