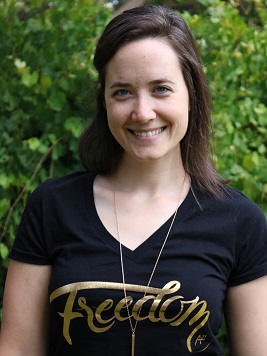 Ruth Wilcox
Hello and Welcome!
My name is Ruth Wilcox and I am joining Arise Global to minister to the nations! Over the past year I have been interning for Arise Global but as my internship ends I will be transitioning into full time ministry with them. I am very excited about the calling God has given me to bring God's Kingdom to people all over the world and I have such hope in God's promise for us to "arise and shine."
Arise Global is focused on bringing God's truths into the practical lives of people, empowering them to live fully alive. Our vision is to empower churches, leaders and organizations to arise, shine and reveal the glory of God across the earth, and to inspire and equip missionaries to thrive on the mission field and bring revival around the world.
Through this ministry God is encountering His children all over the world with freedom and power as He transforms their lives. People are experiencing deliverance from the past, healing from hurts and wounds, and being set free from oppression. The people we minister to also receive training and empowerment to walk in the Kingdom of God that Jesus talked about.
Having your financial support gives me the ability to be fully effective in ministry and accomplish the call of God on my life. Thank you for considering joining me financially in this journey as I go to the nations and bring God's life changing Kingdom with Arise Global.
Arise, shine, for your light has come,
and the glory of the Lord rises upon you.
See, darkness covers the earth
and thick darkness is over the peoples,
but the Lord rises upon you
and his glory appears over you.
Nations will come to your light,
and kings to the brightness of your dawn. Isaiah 60:1-3
Ruth
You may also give by check, if you like. Please make checks payable to "EquipNet" and make sure you include my account Equip3544 in the Memo Section on the face of your check.
Please mail to: EquipNet, P.O. Box 860 Alamo, CA 94507