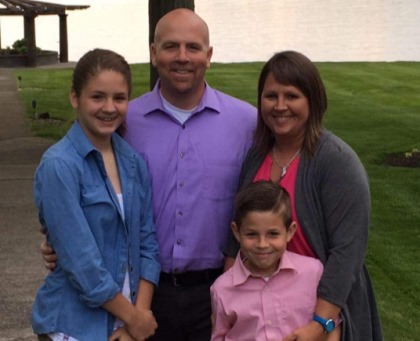 Ryan and Rachelle Nicholson
We are so thankful that you came here to prayerfully consider supporting what God has laid before our family! We have created this page to help raise support for our move and living expenses in Southeast Asia to volunteer with Destiny Rescue. This ministry rescues children from red light districts, brothels and sexually abusive situations. Destiny Rescue is an internationally-recognized, Christian non-profit organization dedicated to rescuing children trapped in the sex trade. Their vision is to rescue the sexually exploited and enslaved, restore the abused, protect the vulnerable, empower the poor, and be a voice for those who can't speak up for themselves.
We are very excited to utilize YOUR support and prayers, along with our past Team Trips, Spiritual journey, education, and life experiences to help rescue more children, while spreading The Good News around the globe! Since 2014, when Rachelle felt the Call to step into a mission trip with Destiny Rescue, we knew our lives were going to be changing drastically. Then, when we left Southeast Asia following our family mission trip with Destiny Rescue in 2016, we knew deep in our hearts that we would end up returning at some point in our lives. The burden for these children to be freed from darkness is burning within our hearts and we can't ignore it!
"Now the LORD is the SPIRIT, and where the SPIRIT of the LORD is, there is freedom." -2 Corinthians 3:17
In Christ and for His Glory...

Ryan, Rachelle, Emma and Gabe Nicholson
If you'd like to follow along on our journey via Facebook, please 'Like' our family's page: @nicholsonfamilygoals19.
If you prefer to donate to our mission by sending a check, make the check Payable to EquipNet. You can write our family's unique ID in the Memo line: Equip3090 and please mail it to:
EquipNet International
PO Box 860
Alamo, CA. 94507