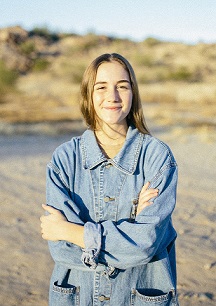 Sarah Kreitzer
Hi, I'm Sarah Kreitzer. I'm a missionary with YWAM Fire and Fragrance in Potchefstroom, South Africa.
Jesus radically encountered and changed my life right before attending college in 2015, when I was saved after truly being brought to the end of my ability to do any good or love him on my own. But it wasn't until the end of my time in college that He became both Savior and Lord to me -- it was during those years that He pursued me through sin and rebellion, and showed me that the only way to follow Him is to live in full surrender to His good, loving Kingship. The revelation of Jesus' sacrifice on the cross changed my whole life as I realized He made a way for us not only to walk in FULL freedom and joy, but ultimately to be in relationship with our creator FOREVER. Jesus hasn't just changed my life - He gave me a new life. It is my absolute joy and honor to give up my whole self to see Him get the reward of His suffering.
Our base in Potchefstroom, South Africa is focused on intimately knowing & loving the Lord and making him known to the very ends of the earth. We aim to send out fiery, joyful and totally devoted missionaries FROM every tribe, nation and tongue TO every tribe, nation and tongue.
We have 5 main focuses. They are: Prayer and worship - devoting ourselves to worship and intercession daily. Evangelism - sharing the FULL gospel to see many be reconciled to Christ Jesus! Training - equipping the current generation with the Word of God to bring reformation to society. Media - reaching and changing the sphere of social media. And finally, ending Bible poverty - seeing every language receive the Word in their native tongue so they can discover the amazing man Jesus Christ for themselves.
Will you prayerfully consider partnering with me both in prayer and financially to see every nation reached with the love of Jesus?
Much love in Christ,

Sarah

You may also give by check, if you like. Please make checks payable to "EquipNet" and make sure you include my account Equip3878 in the Memo Section on the face of your check.
Please mail to: EquipNet, P.O. Box 860 Alamo, CA 94507