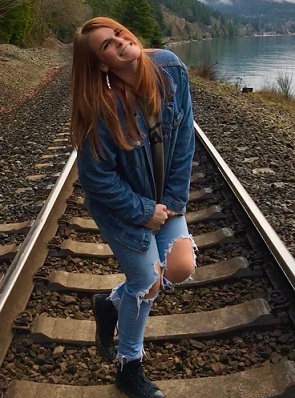 Sarah Sixberry
Welcome! My name is Sarah Sixberry (they call me Sarah Six!). I am from Hastings, Michigan, on my way, for the second year in a row to serve as a full-time missionary in Huntington Beach, California with Circuit Riders who are a branch of Youth With A Mission (YWAM).
Thank you for taking the time to learn more about the path the Lord has me on.
The Call: How I got Involved
I have always had a strong passion to see the Lord completely have the hearts of all of the United States and Canada, especially young adults and high schoolers. After exploring a few different options prior to graduating from Spring Arbor University in Michigan, I wanted to pursue more education within the Bible and to dive into deeper intimacy with God, by learning more about Him. I attended Circuit Riders' two-week discipleship training school in Boston, in August 2019. From there, I knew I wanted to continue to increase tools and skills that would enable me to grow, help lead and pioneer for the Lord's Kingdom, gearing toward my generation and the one to come. In October 2019 (through March 2020), I joined the full Discipleship Training School (DTS) with Circuit Rider. Here, I gained experience in local city and University outreach, living in deep unity with other wholehearted Christ-followers, and better recognized more of the gifts and talents the Lord has given me, having opportunity upon opportunity to utilize them for the sake of the Kingdom.
The Mission: Who We Are
Circuit Riders is a missional community based in Huntington Beach, California, with a burning desire to see our generation and all others gripped by the love of Jesus. Our mission is to save the lost, revive the saved, and train them all. Within Circuit Riders, I am a staff member of the Training Circle (Team) where I will have the opportunity to be a "housemom" to several ladies where we will pursue a deeper relationship with Jesus alongside each other being surrounded by a servant-leadership atmosphere. I am honored to be able to grow with and disciple the woman placed within my house this coming fall! As staff within the Training Circle, we will have the most interaction with the students through discipling, teaching, and supporting them during the Discipleship Training School. After the DTS, the students and staff will begin the CarrytheLove tour (outreach) the University and High School campuses across the Nation during the months of January through May. This takes extensive planning in the months prior to outreach. CarrytheLove is where we reach over tens of thousands of college students on hundreds of universities for evangelism and leadership training. Every University stop, we continue to see a brighter spark of young adults on fire for Jesus, living it out wholeheartedly so that the Truth of the Gospel reaches all students on their campus.
The Future Mission: Training & Experience
With this type of staff training and experience I will acquire by joining as Circuit Rider staff, I will be more equipped to pioneer a community/discipleship training house. I plan to return soon and bring back what I have learned to my home state in order to impact the cities here, starting on the East side of Michigan. The vision for this Christ-centered community house involves one-on-one discipleship, living "everyday life" wholeheartedly sold out for Jesus, and bringing the love of Jesus and discipleship to the surrounding and local community. The overall goal of this soon-to-be community house is to see every person reached and discipled long-term within the city at which the community house is located. We are made to live in Christ-centered communities and bring what we cultivate, as young adults who are solely devoted to God, to everyone who does not have it, equipping and reaching all locals with the Truth of the Gospel.
The Team: Will You Join Me?
As a full-time missionary, I am fully supported by monthly donations and I am inviting YOU to invest in what God has for this and the next generation. My support team is what makes full-time ministry possible and helps continue down this path of training, learning, and discipleship. Donations enable me to reach the unreached in the United States, train and equip leaders, and to ensure the dream the Lord has placed within me comes to fruition. I would be honored to have you on this team.
You can give a tax-deductible one time or recurring gift below. Thank you for partnering with me and for sowing into my life!
We Need Each Other: Not Just a Newsletter
I have a Facebook Group that is placed below so that you can stay updated with what God has me doing in Circuit Riders. The group is not just supposed to be a newsletter, I want it also to be a place where you can submit prayer requests and be encouraged, so that I may pour into you as you so graciously support me! When you submit a prayer request, my team and I will be interceding for you. I want to pray for you and support you as much as possible. Let's join together in prayer and see God meet individuals all across the world.
I was recently reading through Philippians when Paul is making his closing statements to the church in Philippi. In Philippians 4:10-23, Paul thanked all the churches for supporting him as he took the gospel to the Gentiles. I was encouraged because it helps to know that Paul needed support just like I need today. I will rejoice to the Lord always and thank you for your support however you may give!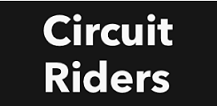 If you have any questions, please contact me via email or Facebook, I would be more than happy for you to reach out!

Email: sarahsixberry12@gmail.com

Facebook Page: Sarah Six Missions

Stay Encouraged,

Sarah Six