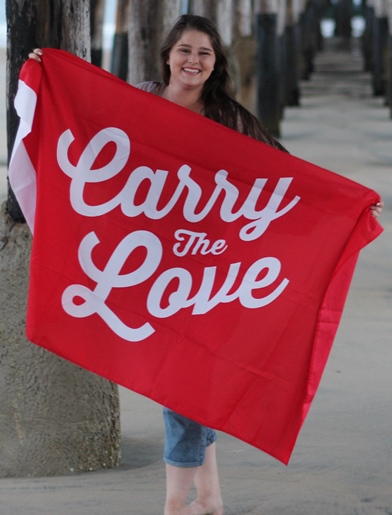 Sierra Martine
My name is Sierra Martine and I am a full time missionary with Circuit Riders. I am 23, from the great city of Las Vegas, Nevada, and a recent college graduate with a Bachelor's of Arts in Psychology. I surrendered my life to Jesus in 2014 after trying and failing to "handle" life on my own. I am passionate about seeing college students set on fire for Jesus. In 2018, I decided to attend 21 Project hosted by Circuit Riders and YWAM. Before leaving for 21 Project, I kept telling my friends I would be back in three weeks, unless I decided to run away with the Circuit Riders. During this experience God gripped my heart for missions and run away with them I did. I am excited to see how God continues to use my life, experiences, gifts, and talents to impact my generation.
Circuit Riders is a non-profit organization empowered by YWAM to reach our generation to live and love like Jesus. We are a collaborative grassroots movement gripped with the desire to see the lost saved, the saved revived, and training everyone along the way. CR operates in many different capacities, empowering student leaders and ministries on college campuses, hosting national university tours and discipleship training schools, mobilizing outreaches in the city and the nations, and much more.
Due to the full-time nature of this ministry, I'm able to spread the Gospel to college campuses around the world because of the generosity of others. As Circuit Rider, I am looking to raise monthly support in order to cover costs of living and to make this mission possible. I want to thank you in advance for your support, financially and in prayer. It takes a team to reach a generation and it is an honor to partner with you.