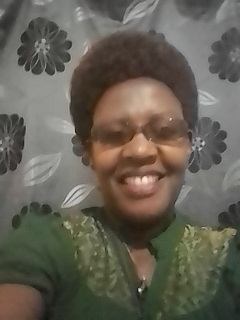 Sipho Ndlovu
Hello Friends,
I am Sipho Ndlovu full time missionary with Youth With A Mission in Blantyre, Malawi. I am part of Evangelism and Hospitality demonstrating the heart of God to the people He loves and serving the church in our communities.
I am doing a lot of Inductive Bible Studies and other compassion ministries to help women and girls rise up and become who God called them to be. POVERTY AND HEALTH ISSUES are stronghold in our communities. It is the hunger that l have, that God will change people through His word.
My mission is simply to see God transform women and girls and see them able to go out and tell others about the love of God and make a better world for coming generations. I believe a personal relationship with God surpasses all other things we think matter in life.
I did my DTS in 2016 in Malawi since then my life has never been the same. Transformation took place that stirred up the calling in me to work to take the Gospel to women and girls, as they are the most affected by the situations around Malawi.
This is my fourth year serving in Malawi as a full-time missionary. l am committed to more years of seeing my passion to see women and girls in different situations have the realization that they are able to flourish on their own creativity and gifting that God has given them.
Would you consider partnering with me in prayer and giving financially and see these women and girls saved across the nation.

Sipho

You may also give by check, if you like. Please make checks payable to "EquipNet" and make sure you include my account Equip3457 in the Memo Section on the face of your check.
Please mail to: EquipNet, P.O. Box 860 Alamo, CA 94507