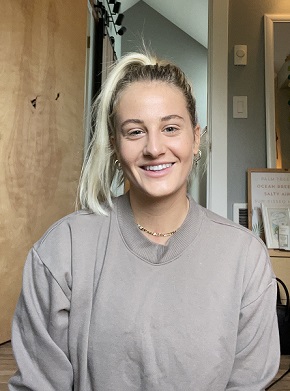 Soleil Haskell
Thank you for taking the time to read this.
I am truly grateful for you.
As you know, I'm currently working with Youth With a Mission or YWAM!
If you're close to me, you understand that I never sugarcoat the truth. I will always be honest with you. So, in honor of being completely candid, I will say, I had an incredibly hard time during Discipleship Training School (the first half of my YWAM school). It was extremely overwhelming: I felt like I was treading water the entire time trying to help others yet also get to know God more myself. However, it was also the most transformational time in my life. Because, eventually, I got to a point where I realized I couldn't possibly keep ministering to young adults in my own strength. It was unsustainable. That's when I came to the end of myself, and in that same moment, began to learn what God's grace truly was.
As I began walking in His grace, God birthed something entirely new in me. He got rid of a lot of junk, destroyed many lies I had believed, and revealed a greater purpose over my life - one that was larger than anything I had anticipated and yet more lowly than anything I could imagine. My newly found purpose is simply to serve others.
In this season, that means helping young women find the same freedom that Jesus gave me. It especially means letting God work through me, nothing coming from just myself. Starting January 12th of 2022, I will travel with a small group of missionaries to the Northeast of the United States. This is the second half of my schooling with YWAM, called "outreach." Our goal is to reach young women with the gospel, catalyze them into movement, equip them with confidence to disciple others, and invite them to the nations. All through the grace of God of course.
There are roughly 7,400 people groups in the world that haven't been introduced to the goodness of God that is found in Jesus! Our goal is to inspire and equip the youth of this generation to go!
My goal is to raise $1,500 per month. This will cover food and transportation, during my outreach phase (January - March). I leave on January 12th. As I write this, I don't have anything. Not even enough for a plane ticket to where I'm starting in Philadelphia. Please pray about it and only give as much as God prompts.
If you can't be a monthly donor but would still like to help you can Venmo me @soleil-haskell
May grace be with you always.
Soleil

You may also give by check, if you like. Please make checks payable to "EquipNet" and make sure you include my account Equip3719 in the Memo Section on the face of your check.
Please mail to: EquipNet, P.O. Box 860 Alamo, CA 94507