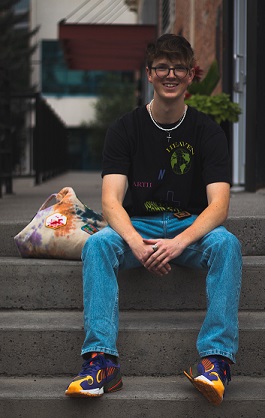 Spencer Shannon
Hey!
My name is Spencer Shannon and I am currently a full-time missionary. I am attending a school called field training this upcoming September with a ministry called Circuit Riders who are based in Huntington Beach California!!
Circuit Riders is a non-profit global ministry that is partnered with YWAM (Youth With A Mission). They focus on training and equipping young leaders to go and share the love of Jesus and then how to contextualize the Gospel to be able to minister to the specific spheres of influence you are called to. Circuit Riders mission and vision as a ministry is to save the lost, light a fresh fire in the hearts of the saved, and to catalyze this generation into a missions movement centered on sharing the love of Jesus with all. The great commission is a lifestyle we are called to walk out as followers of Jesus and I feel an urgency in my heart to "GO" to those within my generation (Gen Z) who feel lost and hopeless and share with them the transformative love of Jesus that set me free!! This is Circuit Riders at their core, they understand the need for the Gospel in our day and age, especially with the ever so growing rise of technological advancement and usage of social media platforms. We are living in a secular society and in many ways we have never had the ability to be so connected as of right now but at the same time I believe we have never experienced so much societal and relational disconnect as we are right now. Social media has had such a grasp on my generation and my heart is broken for those who are living a life of compromise and comparison because they may have never heard of the hope and fullness that is found in a relationship with Jesus. Circuit Riders also are involved in both nationwide and statewide ministry and they go on tour to college and university campuses to share the Gospel and worship the Lord!!!
Just this last January till June, I participated and graduated from my DTS in Kona at the university of the nations. During my time in Hawaii, God taught me so much about His character and nature. From Kona, I, then, went on to Uganda in Africa to serve alongside local communities and villages and share about the Good News of Jesus. It was truly an Acts 2 moment and my team and I saw signs, wonders, and miracles follow as we daily walked in simple obedience to the Lord. It was a catalytic movement where young and old gathered in every village we travelled to to come and worship Jesus. I can only describe it as a display of wholehearted worship and I saw as many said yes to a relationship with Jesus during my time in Uganda.
I share this all today because I am so excited and expectant for what God is going to do next in Circuit Riders. The Lord is doing something fresh across America and I am excited to partner with the Lord's vision for North America and the role that Circuit Riders play in all of it :) Would you prayerfully consider partnering with me in prayer and also pray about sowing into me financially. Anything helps! I am not asking for just a donation, but instead, I also want to invite you to do life with me.
Thanks,

Spencer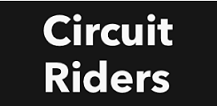 You may also give by check, if you like. Please make checks payable to "EquipNet" and make sure you include my account Equip3351 in the Memo Section on the face of your check.
Please mail to: EquipNet, P.O. Box 860 Alamo, CA 94507