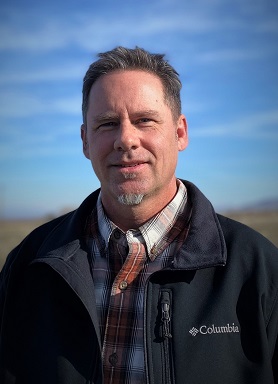 Steve Moorman
Hi!
My name is Steve Moorman. I'm a missionary on the reservation of the Yakama Tribe. I moved here in 2018 to serve the children and families of the Yakama tribe with the LOVE and HOPE of Jesus. I partner with a local church ministry in White Swan, Washington, Sacred Road Ministries. Our church is truly a beacon of light on the reservation. We spread the loving and saving Gospel of our Lord Jesus Christ, disciple His children who have joined His Kingdom, and serve our First Neighbors (Native Americans) well with love and compassion.
I've served in many different ministries at the church including Kingdom Kids (after school program), Children's Ministry (Sunday School), Day Camp (summer camp for the kids), Book'n-It Mobile Library, and our Youth Group (6th-12th grade) etc. We face many challenges here on the reservation - extreme poverty, high rates of unemployment, poor schools, high suicide rates, and children in poor health. The sheer brokenness on the reservation is heartbreaking, but the LORD strengthens our faith daily and blesses us to meet the challenges.
In 2018, my heart was broken for the children and families of the Yakama Tribe, and I answered the call of our LORD Jesus to go spread His love and tell of His great truth and blessings. If your heart is touched and broken for His children, please partner financially with me, helping to give hope to the hopeless...
For His Kingdom and His Glory,

Steve

You may also give by check, if you like. Please make checks payable to "EquipNet" and make sure you include my account Equip3613 in the Memo Section on the face of your check.
Please mail to: EquipNet, P.O. Box 860 Alamo, CA 94507