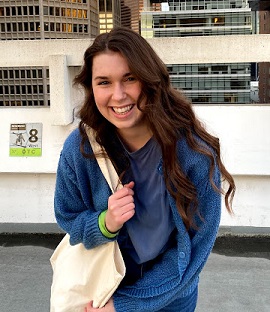 Sydney Marshall
Hi! My name is Sydney Marshall and I'm a full-time missionary with YWAM Circuit Riders.
Circuit Riders is a ministry focused on reaching University and High School campuses with the Gospel. Based on the original Circuit Riders movement, we move with urgency to meet people where they are. Though Circuit Riders is based in Huntington Beach, California we are committed to reaching students across North America. The goal is to reach the lost, revive and exhort the saved and equip everyone to share the Gospel. The Circuit Riders are devoted to living a gospel centered lifestyle, seeking to share the love of God with everyone they meet. No matter where we are, we take initiative to catalyze campuses and cities for the Gospel.
The Lord has broken my heart for my generation (Gen Z). All I desire is to see people my age fall in love with Jesus. Growing up in the digital age, there has been such an emphasis on isolation and loneliness among Gen Z. Especially after the pandemic. Many people have expressed a deep dissatisfaction with their current way of life. Jesus is the only one who can satisfy! God has called me to take part in bringing the gospel to these individuals. In hopes that they might find purpose and identity in Him rather than the things of this world.
During my time serving with Circuit Riders, I look forward to watching students transformed by the love of Jesus! The opportunity to see students taught how to take initiative and see change in their own hometowns has me overjoyed!
I would be honored if you prayerfully consider joining me both in finance and prayer.
Sydney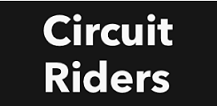 You may also give by check, if you like. Please make checks payable to "EquipNet" and make sure you include my account Equip3612 in the Memo Section on the face of your check.
Please mail to: EquipNet, P.O. Box 860 Alamo, CA 94507