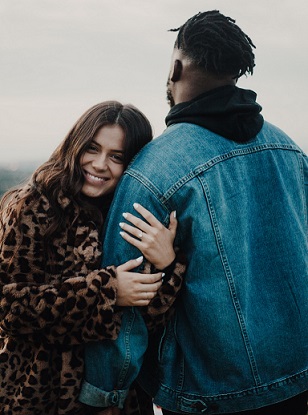 Taylor Muthoka
Hey y'all!!
God is taking my husband and me into a wild season, and we could not be more excited.
I am finishing my last year of college online, and getting my bachelors degree in ministerial leadership. I am also staffing my second year at Circuit Riders!!! Circuit Riders is a missions organization focused on reaching Universities and High Schools. We have experienced tremendous open doors to reach the lost, revive and encourage the body of Christ and train and empower thousands as proclaimers of the gospel. Together we have built several platforms, projects and campaigns to empower and train leaders and activate every believer and to inspire our generation to love like Jesus.
Just like you, you probably wear a lot of hats and being a missionary is no different. First off, I have the honor of assisting Lindy Conant-Cofer in all her wonderful endeavors. Lindy is a wild worship leader, leading thousands if not millions of people to Jesus through her music! (Check her out on Spotify if you haven't heard of her) I am helping her with all of her needs whether it be admin, emails, schedule, merch, etc.
Next thing, I am a part of serving the Brave Love Executive team which serves the Global network of missional Women. I will also be a part of developing onramps for Women into Missional Projects. The vision is to activate and onboard millions of Women to do what they're called to do! I will also be developing missional projects and working with teams and contacts so that eventually we can host BL Mission trips when COVID is over. Lastly with Brave Love, I will be leading and pouring into young women, through discipleship, and leadership training!
And last but not least, God is calling me to start my own ministry! It started through a small group I started in May and now God is saying, it's not just a small group but a movement. As some of you know, a part of my testimony is struggling with pornography for over 7 years. Ever since Jesus set me free, I've felt a pull to see other women be lead into freedom as well! And not only that, but educate women and men about the realities of the porn industry which involves human trafficking, abuse, and child rape. I want to, one, break the silence of millions of women addicted to pornography and bring them together to show them they're not alone! And, two, give these women an opportunity to get free from their addiction by getting closer to Jesus, one on one counseling, accountability, recourses, and learning how to accept grace over their lives! My small group started with 200 girls from various nations just because of a video I posted on Instagram telling my story. Women are hungry for freedom!! I'm not afraid of ruining my reputation if that means I get to see God move on millions of lives! Yes, I said millions. 1/3 women according to statistics are addicted to pornography and a lot of those women are Christians! This struggle doesn't make them less of a Christian, but makes them human! A lot of women are abused at a young age, grew up in bad home environments or were exposed to porn at a young age where they had no clue of what they were doing. Porn is a deep rooted issue. Those looking to porn are looking for love, trying to get rid of pain, don't know their worth, or were let into a perverted door they don't know how to get out of. The enemy has perverted women's minds and worth for too long, and it's time to do something about it. This ministry will let God go after the root, not just the sin.
God is doing a lot here in California and in my husband and I and we're asking all of you to pray with us as we see thousands saved, healed, and delivered!
As you know, we are starting this journey of raising money monthly so that we are able to fully engage in everything God has called us to do right now. We're asking you to not just give, but to partner. We understand that we cannot walk this journey alone and neither do we want to. Your prayers and your financial seeds will not only bless us, but it will bless you and the thousands we are reaching.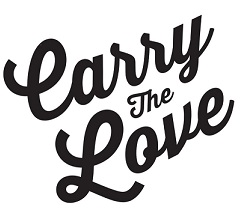 Thank you for all of your love and support and even considering to partner with us. Please feel free to reach out to us via email, phone, or text! We would love to hear from you!
The Muthokas <3
You may also give by check, if you like. Please make checks payable to "EquipNet" and make sure you include my account Equip3425 in the Memo Section on the face of your check.
Please mail to: EquipNet, P.O. Box 860 Alamo, CA 94507