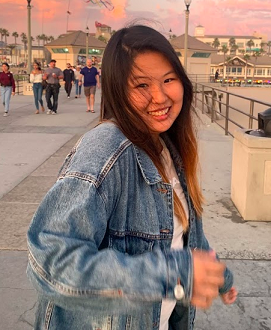 Tesia Kim
Hi! My name is Tesia Kim.
I am a full-time missionary with the Circuit Riders, and I am based out of Huntington Beach, California.
In July of 2019, the Lord asked me to give up my future and follow Him after I met Him in a radical way. He said "would you be okay without living the American dream?" And my answer was "yes" because there is nothing that would satisfy me more than to see people know the love of Jesus and meet him in a real, raw way. I cannot turn a blind eye, but I have to respond to this call and see the need and meet it with love.
Circuit Riders is a non-profit organization, empowered by YWAM, that exists to reach our generation with Jesus' love and catalyze change in our world. CR operates in many different capacities, empowering student leaders and ministries on college campuses, hosting national university tours and discipleship training schools, mobilizing outreaches in the city and the nations, and much more.
Due to the full-time nature of this ministry, I'm only able to do all of this with the help of the generosity of others. As a member of Circuit Riders, I will be looking to raise monthly support in order to cover costs of living and to make this mission possible. For more information about Circuit Riders, check out www.crmovement.com.
Your support will allow me to continue with CR as we go on college campus revival tours, train & equip believers, and continue to urge forward a Jesus movement in this generation! You can choose below to give a one-time or recurring tax-deductible donation.
Thank you for sowing into my mission!

Tesia

If you have any questions feel free to reach out!
email: tesiasjkim@gmail.com
cell: 808-829-2901