Dr. Tom Curran, Catholic Theologian and Evangelist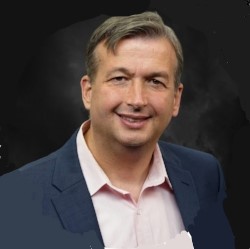 In Mark 3, Jesus sees a man with a withered hand in the synagogue crowd. He looks at the man and says to him:
Rise and come forward.
That's the theme of Tom's ministry. He is passionate about helping Catholics recognize that the Lord Jesus Christ is calling each of us out from the crowd in order to bless us by making us a sign and demonstration of what happens when we open our lives to welcome Him into our lives in the fullness of our Catholic faith.
TOO MANY CATHOLICS TODAY HAVE EXPERIENCED A FAITH THAT HAS BECOME DORMANT OR BURIED. IT'S Tom's GOAL TO HELP AWAKEN, UNEARTH, AND EXPLORE THE RICHES OF OUR FAITH IN MANY WAYS. He does this through:

Tom's weekday radio program, Sound Insight, which you can listen to live on the radio and online, or as a podcast.

Digital resources at low cost or no cost, made specifically to help you to explore and to live your faith more fully.

Live online events where we use the latest technology to give you a sense of encountering the Lord on the Internet through live prayer and inspiring teaching.
JESUS DOESN'T SEE A CROWD, HE SEES YOU. AND, IN SEEING YOU, HE'S CALLING YOU TO RISE AND COME FORWARD TO BECOME A SIGN, A WONDER, AND A DEMONSTRATION OF HIS MIGHTY POWER AT WORK IN THIS WORLD.
Dr. Tom Curran is a speaker, author, podcast/radio host and spreads the faith online through live prayer and teaching.

As a speaker, Dr. Curran has given over 2000 presentations to more than 350,000 people in 35 states and 6 countries. He specializes in many topics, including the Sacraments, marriage and family, evangelization, and the Holy Spirit.
For more than 15 years Dr. Curran has been the host of Sound Insight, a Catholic weekday radio show and podcast that airs on 10 stations from Kodiak, Alaska to Kansas City, Missouri.
His online ministry work reaches millions of people each month with inspirational posts, live prayer and online teaching programs.
Dr. Curran is the author of The Mass: Four Encounters with Jesus That Will Change Your Life, was listed on Top 10 Catholic Bestseller List and sold more than 50,000 copies. His second book, Confession: Five Sentences That Will Heal Your Life, has sold over 10,000 copies.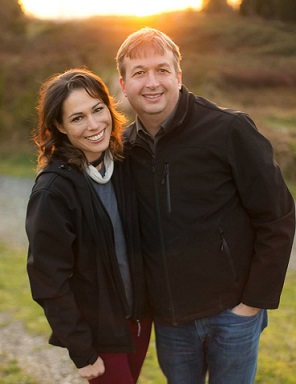 Tom has produced hundreds of presentations which he makes available online and through digital downloads.
Dr. Curran received his PhD in systematic theology from the Catholic University of America in Washington, D.C., a graduate degree in theology from the Gregorian University in Rome, and has an undergraduate degree in philosophy.
Tom lives in Eastern Washington with his wife, Kari, and their nine children.