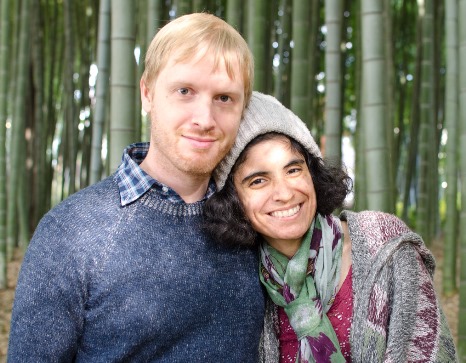 Timothy and Julianne Needham
Married in September 2010. Since then, we pursued the mission field together. In 2012-13, we traveled down to Jacksonville Florida to complete the YWAM (Youth With A Mission) DTS (Discipleship Training School). Spending our time of outreach ministry in the countries of Thailand and Malaysia.
Since the beginning, God has called us to Japan to reach the Japanese, with YWAM Tokyo. Currently, we serve in high school and university student ministry. Also, helping them with conversational English. Our gifts and talents are in music and art.
In the future, we see God calling a team of us to Kyushu, Japan (Southern Main Island) in the Prefecture of Oita. Our hope is to plant a YWAM base there that disciples young Japanese, while supporting the local church.
Please pray that God would continue to use us to soften the ground for good soil. The people are open and curious. We are thankful for the opportunity to serve in this land. Thank you for stopping by and for your partnership in prayer, finances and encouragement.
Timothy J Needham

YWAM TOKYO

Phone: 774-922-9885 (USA)