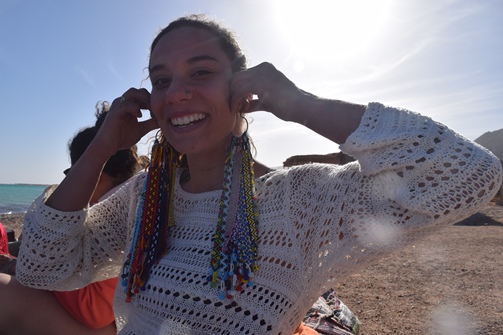 Toryanna DeYoung
Hey there! I'm currently living in The Middle East and teaching adults and young adults how to study, and teach the Bible. There are a few of us composing a small pioneering team, teaching a nine month course in which students study the entire bible both in overview and in depth fashion. By the end of our school students have read the entire bible 5 times through and are equipped to go into their communities and teach it.
I believe that if we hope to understand the God we worship, his character, the times we live in, our character, and God's heart for his creation and his Bride, then we need to look into the words that He wrote for us. He has not hidden himself from us. When we begin to understand these things, then we begin to understand the story we fit into, the authority given to us as His body, and the favor he has on us --and it changes everything.
The Middle East is definitely a hard place to introduce ideas like freedom, grace, honor, and God as a Father in the most healthy sense of the word. But many Muslims have the same questions about God that Christians do- "Is He near to me, or far?" "Does He like me?" "Is He with me? Are my sins too much for him? Will he turn me away?"
What a glorious flood the simplicity of the gospel and the truth of grace is. What an assurance that indeed there is a God who is WITH us.
And what an astounding sight when God does what God does in the dry places and hot deserts, (it's about 110F, 43C here pretty much every day!) and suddenly dry bones begin to rise, and the driest of valleys become rivers.
HE STILL DOES IT!!
Thank you for partnering in this with me!
I'd love to give you lots more details and answer all kinds of questions if you'd like. You can contact me at pursuingkingdomculture@gmail.com. You can also visit my website: Pursuingkingdomculture.weebly.com to sign up for newsletters which is the best way to keep up with me as I can not post on social or public platforms related to my work. (Which I also ask of you for the safety of myself and the people that I work with!)

Thanks!!