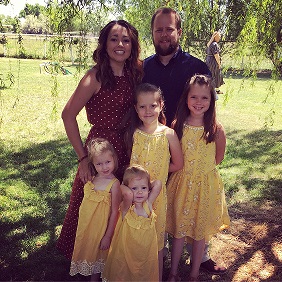 Trey and Ashley Fuller
Trey and Ashley Fuller along with their four daughters have served in international missions since 2013. While living in Mozambique, they worked as part of a team. Their primary work involved training church leaders, chronological Bible storying, and literacy support. Upon completion of their time in Mozambique they move to East Africa for training in using church planting strategies, using business as mission, and working with unreached and unengaged people through sports/fitness programs.
Trey and Ashley are currently living in Bloomfield, NM, while they prepare for their next big move. They plan to move to Mexico in early 2020, where Ashley plans to work in an English language center and Trey will work to utilize church planting strategies in sport/fitness programs.