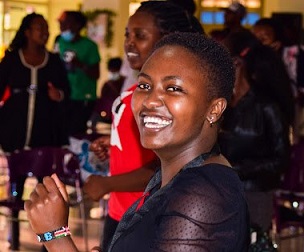 Wambui Gitau
My name is Wambui Gitau, and I have been a full-time missionary with YWAM Circuit Riders for the past 1 year. Our purpose as Circuit Riders is to Save the Lost, Revive the Saved and Train them all. We do this by loving our generation like Jesus and activating them into salvation, awakening, and multiplication.
We are devoted to carrying the love and hope of Jesus into our world, no matter the cost. We are a movement of Jesus lovers dedicated to presenting the simple gospel to our generation where they are praying for the lost and broken, and equipping and training young people to go out and fulfill the Great Commission throughout the world.
I have had the privilege of being part of the pioneering team of young people going to university campuses across Kenya. In this, we have seen many young people adopt the great commission as a lifestyle. We believe that the power of the gospel empowers a generation to see youth reach youth on and off their schools.
I will be traveling to America to do my DTS with the Circuit Riders in Huntington Beach California and thereafter crisscrossing Africa to preach the Gospel and reach young people on university campuses with the Love of Jesus. Additionally, I will be involved in evangelistic gatherings and gatherings equipping believers for the Great Commission. The harvest is so very plentiful and the Lord is sending out laborers! (Matthew 9:37-38)
37 Then he said to his disciples, "The harvest is plentiful but the workers are few. 38 Ask the Lord of the harvest, therefore, to send out workers into his harvest field."
I would be honored if you would prayerfully consider partnering with me in prayer and financially to see a generation saved across the nations. I long to see a blood-washed Africa saved and every person living in the fullness of the love of God (Ephesians 3:16-19)
16 I pray that out of his glorious riches he may strengthen you with power through his Spirit in your inner being, 17 so that Christ may dwell in your hearts through faith. And I pray that you, being rooted and established in love, 18 may have power, together with all the Lord's holy people, to grasp how wide and long and high and deep is the love of Christ, 19 and to know this love that surpasses knowledge--that you may be filled to the measure of all the fullness of God.
Thanks!

Wambui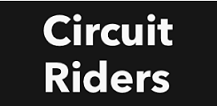 You may also give by check, if you like. Please make checks payable to "EquipNet" and make sure you include my account Equip3855 in the Memo Section on the face of your check.
Please mail to: EquipNet, P.O. Box 860 Alamo, CA 94507