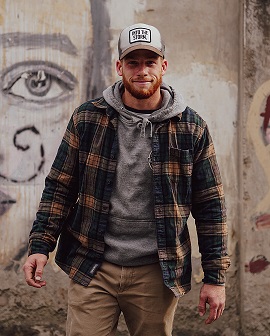 William Dodds
My name is William Dodds,
I'm 23, & I'll be spending the next three months working with Youth With a Mission (YWAM) in Kona, HI.
I'm participating in a coaching development program within their CrossFit ministry called Respect the Corners (RTC). It's a ministry where the avenue of fitness is used as a platform to share the Gospel through coaching and to trek Bibles to remote villages that aren't accessible via vehicle or plane.
In these three months we will be developed as coaches by learning more about fitness, nutrition, the art of coaching, and bringing kingdom values & principles into coaching.
CrossFit has made a huge impact on my life and it's an easy way to build relationships quickly with others. I'm passionate about sharing the love of Jesus through this avenue & I'd like to invite you be a part of it.
There are two ways you can join me in this journey. One way is to partner with me in prayer. Pray for God's divine wisdom to guide me and for doors of opportunity to open to share the Gospel. The other way is to partner with me financially. My goal is to raise $4,000 for the next three months. You can either give monthly or give a one time gift (Tax ID information available).
Please prayerfully consider joining me in this season!

William
You may also give by check, if you like. Please make checks payable to "EquipNet" and make sure you include my account Equip3778 in the Memo Section on the face of your check.
Please mail to: EquipNet, P.O. Box 860 Alamo, CA 94507