Yohelys Caridad
My name is Yohelys Caridad, I'm a 20 year old missionary.
I recently did a Discipleship Training School (DTS) with Circuit Riders. It a six month long program where we get trained to go out and preach the gospel. After three months of the lecture phase, we went out on tour. We toured all over the Midwest and went to Mexico for a month. We saw so much revival it was truly amazing. It changed my life and my relationship with Jesus. I can truly say now that I am walking and living with the Lord. He has given me so much joy and freedom in my life.
Like I mentioned earlier, I did a DTS with Circuit Riders and now I will be going back as staff. I will be house leading and discipling incoming students just like my house leaders did with me.
I would love to have others join and invest in me and in what the Lord is doing not only with me but with this generation. Investing in me would involve partnering with me financially and praying for me.
If you feel lead to do so, feel free to contact me via email (yohelysca24@gmail.com) or any contact you may have.
Yohelys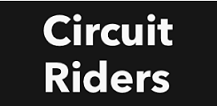 You may also give by check, if you like. Please make checks payable to "EquipNet" and make sure you include my account Equip3867 in the Memo Section on the face of your check.
Please mail to: EquipNet, P.O. Box 860 Alamo, CA 94507