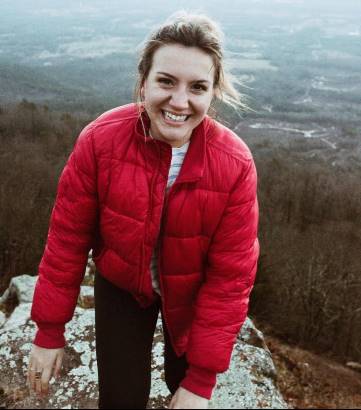 Zoe Hinkle
Zoe is from Pittsburgh, Pennsylvania and is a recent graduate from Penn State University! During her senior year of college, she began feeling a call from the Lord to serve in a season of missions post-graduation. As she completed her first year serving with Circuit Riders, she quickly fell in love with the mission field and God's heart for young people in America! Therefore...
Zoe has been called to full-time missions! She has decided to use her gifts to grow and equip young people to step into God's calling over their lives. As a part of Circuit Riders, Zoe will be mentoring students in their walk with the Lord, training students in worship leading and musical expression, and traveling to university campuses across America spreading the love of Jesus through evangelistic gatherings!
The Circuit Riders saw over 40,000 students gather this year to see Jesus move on their campus and are believing for even greater fruit in the upcoming year! More specifically, Zoe's team saw students set free from anxiety and depression, physical impairments, and even suicide plans!
Overall, Zoe is so honored to serve a move of God in the United States.