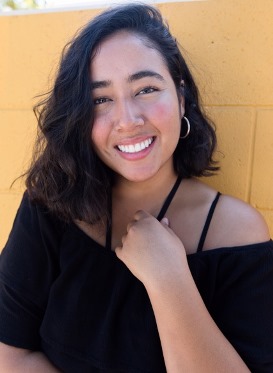 Gabriela Aguilar
Hello! My name is Gabriela Aguilar! This Fall 2017 I will be joining Circuit Riders, a non-profit organization empowered by YWAM. Circuit Riders is all about Jesus. We are passionate about carrying His LOVE to the ends of the earth - reaching high schools and college campuses across America.
Circuit Riders & The One Love Initiative: www.crmovement.com
I just recently graduated from UC Santa Barbara. My plan for life after college was to pursue my career in business/marketing but I was confronted with the inescapable conviction of His compassionate heart for the lost and the broken. The calling the Lord has put into my life for this season is to drop all my plans and walk out the Great Commission with my life as a full-time missionary ("Go therefore and make disciples of all the nations..." - Matthew 28:19-20).
Everyone deserves to know the redeeming love of Jesus Christ and I'm committing myself to make Him known because He is worthy of it all! Will you partner with me as we go to the ends of the earth to see people get radically encountered by the love of God?
If you want more information or have any questions, please feel free to contact me by email at gabmaria93@gmail.com. :-)

Blessings!