---
Your partnership with Resurrection Church Campus Ministry is changing the lives of students at the University of Colorado with the Gospel of Jesus Christ.
---
Luke and Melanie Abel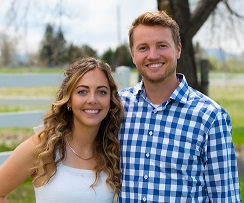 Thank you for enabling us to further the kingdom of God at CU Boulder! While in college at CU, Melanie and I decided to live for Jesus. The Lord continues to change the lives of students here, and we are excited to be a part of it. Thanks again for your investment in the eternal future of men and women at CU!