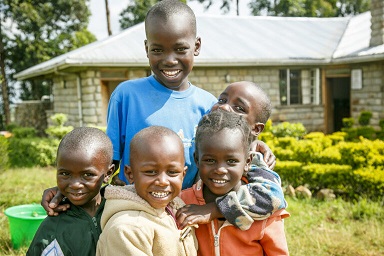 Andrea Davis Commercial Real Estate Company's philanthropic partner is seeking to help children around the world with Emergency Relief. In response to COVID-19 many of the 200 Orphanages partners have cancelled fundraisers which in normal times would provide for day to day operations.
We want to help!
Last year, we hosted our first Wine to Water Benefit raising $17,730 toward phase one of a clean water well for a group of vulnerable orphaned girls for Mainsprings in Tanzania. Because of your help, the well now provides ample water for the girls, their caregivers, 1,000 local residents, as well as providing irrigation for crops. See this May's issue of Scottsdale Lifestyles:
This year, Andrea Davis Commercial Real Estate is raising $5000 to help 200 Orphanages provide basic needs providing food, fuel for generators, and medicines for the kids at Mainsprings.
As always, the needs are great, and we know we can't do it all, but we can all do something.
$15 Recurring Monthly Donation (1 Yr = $180!)
$50 Basic Needs
$100: Comfort and Care
$250: Health and Healing
500: Sustaining Gift
Other: