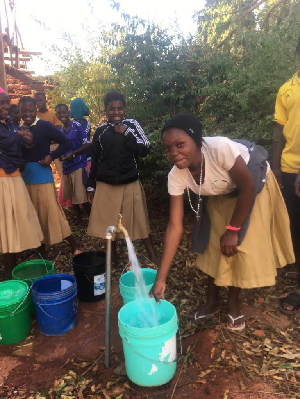 Clean Water for St. Teresa's Orphanage
Tanzania has about 1.3 million orphans and St. Teresa's helps those children in need in her own community. There are challenges and the needs are constant. Obtaining and accessing clean water, growing crops and managing livestock in the continuous dry climate is always a challenge.
St. Teresa Orphans Foundation in Songea, Tanzania, provides a safe place for orphans to call home! Along with the housing, education, medical and daily care for orphans, St. Teresa works to improve the life of the community. While helping create brighter futures for children in need!
This fundraising campaign will focus on providing pipes, plumbing and fixtures for St. Teresa's clean water well that you helped provide!
Water Distribution System: $16,526.54