Calling ALL SPONSORS For The RIDE ON Motorcycle Benefit!
Join us on July 30th
Help us Help People of Peru Project receive much needed support for the Staff/Volunteer House. This will be a fun three state ride and we're offering $$$ toward a ride in the Andes with Paul Opp, founder and director of People of Peru Project.
Your Sponsorship will go toward the Grand Prize of a $2500 credit for a Ride with Paul Opp's group in the Andes in 2022.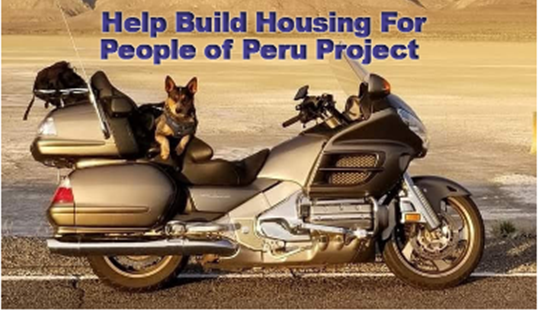 Riders will be invited to organize a scenic 50-Mile Route, rally friends to join them on the RIDE ON Benefit raising funds for People of Peru Project.
Sponsor levels:
RIDE ON BRONZE: $250
RIDE ON SILVER: $500
RIDE ON GOLD: $1,000