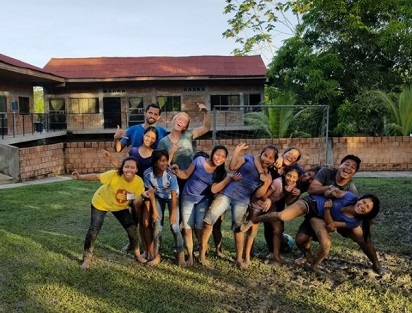 Volunteer House for People of Peru: $5,348
People of Peru is one of our newest partners, coming on board in Spring of 2020.
They are seeking $5,348 to do interior repairs and updates to one of the volunteer homes. This cost will include doors, cabinets, shelves, etc. The organization uses this home for their offices, guest house and to serve children. People of Peru Project is vigilant in the fight against human trafficking and exploitation of children.
Many are left alone to survive on the streets or in the surrounding jungle with no parent or family unit to provide care. They work with the local government, social workers and the family court to identify and care for the young girls and their babies who have no support system. Because of their amazing volunteers and supporters they are able to provide medical and dental care to thousands, education for disadvantaged children, and health.