---
Bethlehem Ministry's Giving Day
in Honor of Pere Bruno's Birthday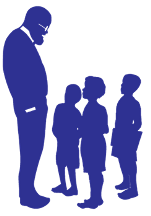 In honor of Pere Bruno's birthday on July 27th, we are hoping to raise $7,500 in the month in July. He'll be turning 75, so our suggested donation amounts are $7.50, $75, $750, or more! Any amount you choose to give will make a direct impact on our brothers and sisters in Haiti!
When you make your donation, please share a memory, story, or birthday wish for Pere Bruno in the memo line. We will be sharing all of your wishes with Pere Bruno to help him have a fabulous 75th!
Pere Bruno continues to inspire thousands of people through his hard work and testimony. He is loved and admired by many around the globe. Help us say, "Happy Birthday," to the man who started it all by participating in our Bòn Fèt celebration!
---
Consider making this a monthly donation to make a long lasting impact in Haiti.