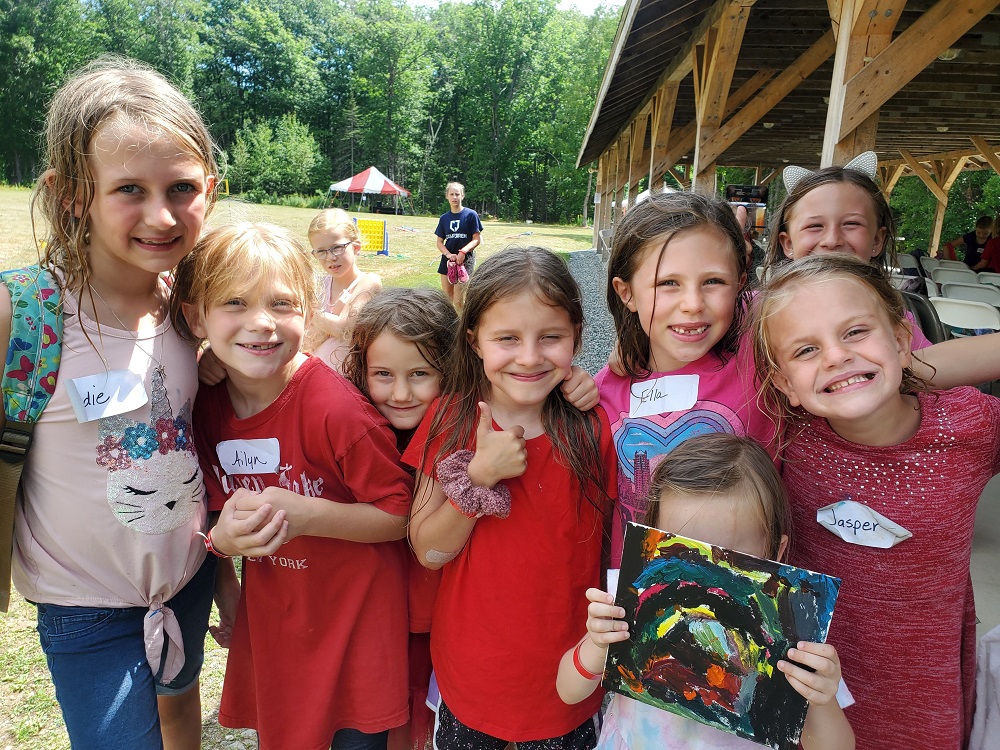 Thank you for your interest in the Central Maine Chapter of Child Evangelism Fellowship. We have been providing fun opportunities for local children to hear more about their Savior, Jesus Christ for nearly 50 years. Each school year 120+ committed volunteers work with approximately 450 children in Good News Clubs. These clubs meet each week in public schools or community buildings to encourage children in their relationship with God through dynamic Bible teaching, songs and games that reinforce the weekly theme. During the summer we partner with local churches to lead 5-Day Clubs and day camps throughout central Maine including our own Camp Jireh day camp facility.
All monies received are the property of Child Evangelism Fellowship of Maine, Inc., Central Maine Chapter and the local committee reserves the right to distribute the funds as they deem necessary.
We are grateful for your financial gift. You can designate your donation to be used in one of the following ways:
General Fund: This fund enables us to maintain regular communication with our family of volunteers and donors, build relationships with local churches, develop materials and programs for children, provide excellent training for our volunteer leaders, and maintain an office and director's residence.
Personnel: We employ a small staff whose mission is to enlist, equip and encourage a team of qualified volunteers to reach the children of central Maine with the Gospel. Choosing one or more names will enable you to designate your gift on their behalf.
We appreciate all donations that are made to help the children of central Maine. Thank you for your support!
If you have any questions regarding your online donation, please contact us directly at (207) 848-7572 or e-mail us at centralmainecef@cefofmaine.org.
If you prefer to mail in your enrollment form, please download our Giving Form and mail it to:
Child Evangelism Fellowship
P.O. Box 132
Carmel, ME 04419