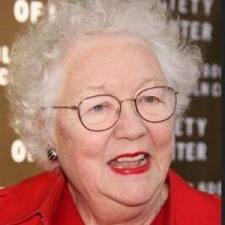 Lois W. Smith Endowment Fund
The Lois W. Smith Endowment Fund is a permanent fund, the purpose of which is to supplement and enhance technology programs and services offered by the Newbury Town Library to benefit the community. Examples could include Video production services, digitization of archival material, both public and within the library's collection, and programs in coding and other emerging technologies for ages 5 to 90.
To learn more about the Fund and the library's efforts to honor her unwavering contribution to the Newbury Town Library, please contact Melissa Mashburn (Library Trustee) at (978) 376-1883 or Jean Ackerly (Library Director) at (978) 465-0539.
The Lois W. Smith Endowment Fund is a fund at the Essex County Community Foundation. All donations are tax-deductible. If you have any questions regarding your online donation, please contact us directly at (978) 777-8876 or email donations@eccf.org. Thank you!