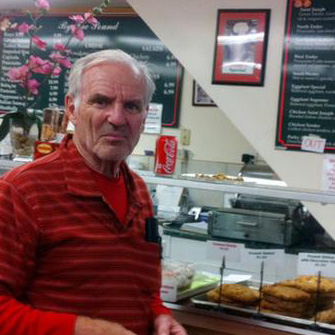 Peter Watson Memorial Scholarship
Peter Watson was a lifelong newsman who inspired those who worked under him through his newsroom leadership. Hundreds of interns were nurtured by Peter at the Gloucester Daily Times which he edited for many years along with its parent company, Essex County Newspapers. Many interns and reporters who have worked with him have gone on to work in major newspapers all over the country and have led distinguished careers.
When he died in 2012, his many friends remembered not just his commitment to Cape Ann but his devotion to improving the craft of journalism, one reporter or editor at a time. These former colleagues and friends have established this scholarship in his name to carry on his development of young people interested in journalism - not just traditional print journalism but also digital reporting, broadcast, design and photography. Peter excelled as a daily newspaper editor, but embraced the new media platform too, as long as it served the goal of bringing more information to the public.
Scholarships will be awarded to Cape Ann residents from the towns of Gloucester, Essex, Manchester or Rockport who will pursue a career in journalism, digital journalism, TV, radio and/or photography.
The Peter Watson Memorial Scholarship is a fund of Essex County Community Foundation. If you have any questions regarding your online donation, please contact us directly at (978) 777-8876 or email donations@eccf.org. Thank you!