Give FESCO Five
---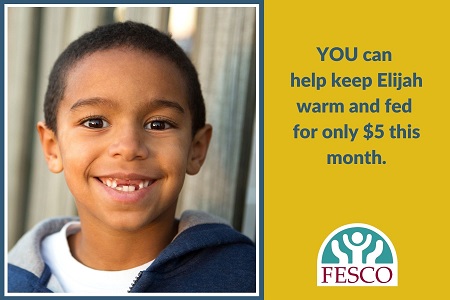 Meet Elijah
Elijah is a 7 year old boy who attends a local elementary school, he loves superheroes and basketball. His family was evicted last year when his mother lost her job. Now Elijah is a part of our FESCO Family.
Who We Are
FESCO has made a difference every day since our start in 1986 by providing shelter, transitional housing and homelessness prevention services. FESCO welcomes families of all configurations including single fathers and teenaged males. With the affordable housing crisis, families like Elijah's need your support more than ever.
How You Can Help
Make a gift today! The first $3,000 in gifts given by new* supporters will be matched by a private donor.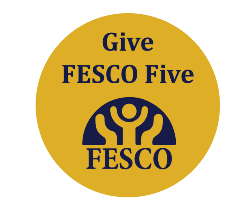 *If you haven't made a gift in three years, you count as a new donor!
To learn more about our programs and impact, please visit www.fescofamilyshelter.org.
---