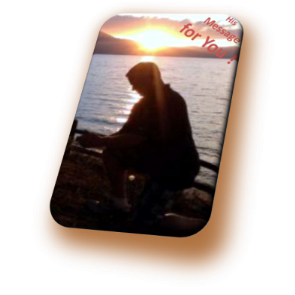 Romans 12:13 "Share with God's people who are in need. Practice hospitality."
Father, we know you bless those who give generously. Amen
His Message for You Ministry is a US 501(c)3 - CA Nonprofit organization. Your generous donations will help us minister to US Veterans and expand our reach globally to raise Churches and ministries to help those in need. All contributions, gifts or donations are at the will of the donor and are received by His Message for You Ministry for intangible spiritual and religious benefits only (ex. prayers, spiritual guidance and consultation, blessings for Weddings/Marriages, Solemnization, Memorials/Funerals, Eulogies, Minister/Pastor Training, on site mission support/training and/or regular daily/weekly services). There are no tangible products, goods or services offered for a cost and His Message for You Ministry provides all services and benefits without an expectation of a donation.
Thank you, Pastor Mike
If you have any questions regarding your online donation, please contact us directly at (209) 704-8719 or e-mail us at hismessageforyou@gmail.com.
If you prefer to mail in your enrollment form, please download our Giving Form and mail it to:
His Message for You Ministry
1814 Ravine Court
Los Banos, CA 93635