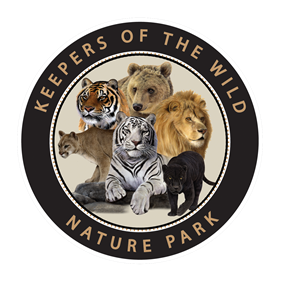 Keepers of the Wild is now into our 23rd year of operation which would not be possible without caring supporters like you. We continually strive to fulfill our mission to educate the public and to rescue, rehabilitate, and provide life-long care to exotic and indigenous wildlife. We have rescued and provided a safe haven to hundreds of abused, abandoned, and exploited animals. Enabling them to live out the remainder of their lives being well cared for. Thank you for your support and compassion for animals!
Thank you so much for being a true friend of the animals and to Keepers of the Wild!
If you have any questions regarding your online donation, please contact us directly at (928) 769-1800 or e-mail us at info@keepersofthewild.org.
If you prefer to mail in your enrollment form, please download our Giving Form and mail it to:
Keepers of the Wild
13441 E. Highway 66
Valentine, AZ 86437