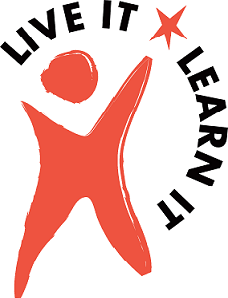 Thank You for Your Support!
Live It Learn It partners with schools and cultural institutions to create and provide experiential learning opportunities to students that increase students' self-efficacy, motivation, and achievement. Your gifts have benefited more than nearly 20,000 students to date. Thank you.
Love the work Live It Learn It does? Become a supporter today!
With your help, thousands more DC students will have access to transformative academic and life experiences with Live It Learn It (LILI). Thank you!
$30 - Supplies 75 students with a personalized LILI nametag.
$75 - Replenishes a class set of well-loved materials for one LILI unit.
$150 - Sponsors one student during a LILI unit (both in and out of the classroom).
$300 - Secures bus transportation for a whole class on a field experience.
$500 - Enables one teacher to participate in a professional development opportunity.
$1000 - Covers all costs, including transportation, for one class on a field experience.
$3000 - Provides funding for one class during an entire unit (both in and out of the classroom).